Address:1737Room 15th Building 201 Jinxiang Road Pudong Shanghai China
Name:Linda
Tel:0086-021-58999010
MP:0086-021-58999010
Fax:0086-021-58342386
E-mail:suyu@suyurail.com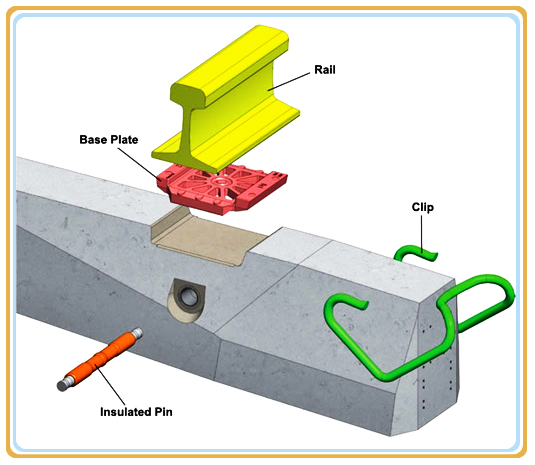 The fist rail fastening system is firstly developed in Sweden. This rail fastening system is widely used in the railroad in South Africa, Zimbabwe, Botswana, Swaziland and Namibia.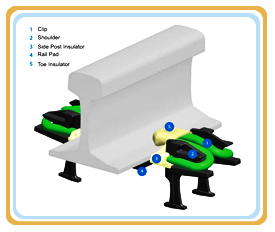 The demand for fast clip rail fastening system is growing faster than other railroad fastener in the industry. It is generally pre-assembled in the factory of sleeper manufacturer.